Boston Medical Center, with expertise in both adult and pediatric trauma, is the largest provider of trauma and emergency services in New England.
With approximately 2,000 trauma activations per year, it is one of the busiest trauma centers in the City of Boston.
The Boston Medical Center Trauma Center is the longest continuously verified Level I trauma program in the city of Boston. Verified by the American College of Surgeons Committee on Trauma, Verification Review Committee and designated by the Massachusetts Department of Public Health, it has earned the reputation of one of the country's finest trauma programs and is one of several Centers of Excellence at Boston Medical Center.
In order to treat patients in an effective and timely manner, we have assembled a dedicated trauma team of surgeons, nurse practitioners, critical care nurses and residents. BMC is the only regional trauma center staffed 24/7 by full-time Acute Care/Trauma surgeons whose primary clinical and academic goals are the effective delivery of this care. Additionally, our ability to deliver exceptional care to our patients continues to improve and has been enhanced through the development of a robust nurse practitioner component to our care.
Over the same time period our research endeavors have continued to be productive and have been presented at regional, national and international forums. The areas of interest include gene regulation after injury, effects of mechanical force on wound healing, the effect of mechanical ventilation on traumatic brain injury, and the repair of the complex abdominal wounds after trauma and acute care surgery. Funding for these projects comes from National Institute of Health (NIH) grants as well as relationships with private industry and national associations.
For information about Boston University School of Medicine (BUSM) Surgery Residency Program, our faculty members or educational resources, please visit our BU School of Medicine Department of Surgery website.
Boston Trauma: Boston Medical Center Trauma Services
Acute Care and Trauma Surgery Annual Reports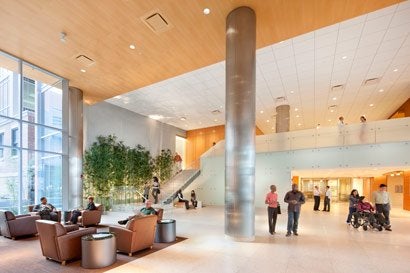 Address
725 Albany Street
Boston, MA 02118
Shapiro Ambulatory Care Center 3rd Floor, Suite 3A

Hours
24 Hours